Smart Vending 24/7
Convenient, modern and interesting shopping experience. Operates 24/7 without the need for a seller. Purchases are carried out quickly and easy on the wide touch screen.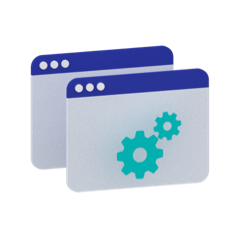 Tailor made for your business
The operation and management software of Dropfoods vending machines can be customized to meet the demands and purposes of investors, ensuring business flexibility.
Dropfoods vending machine models
Dropfoods vending machine is a chain of vending machines with the most advanced, modern and intelligent technology in Vietnam. Dropfoods offers a quick and convenient solution. With 3 strategic models that serve a variety of F&B products, toys, clothes, gifts to frozen products.
Dropfoods' Three Strategic Vending Machine Models

32 Inch Vending Machine
Dropfoods 32 inch touch screen vending machine is designed with a modern interface. The machine has a large capacity and can hold up to 300 diverse products of confectionery and drinks to serve customers 24/7. A 0-20 °C cooling temperature makes it easier for customers to choose the cooling level according to their preferences. The 32-inch model has always attracted customers, especially the young generation.
If you want to expand your distribution channel to your customers without running expensive stores or if you have some reliable funds and want to make a profitable business, then you should consider the 32 inch vending machine business option.

49 Inch Vending Machine
The second model that you can choose for your business is the 49 inch model. With a 49'' touch screen interface to display product a big screen. Customers can conveniently view and select products right on the screen.
A distinct feature that the 49 inch vending machine provides is that it helps improving OOH advertising of businesses. Your business can place advertisements right on the machine. It helps with high brand recognition and reaches many new customers. You can also provide advertising placement rental services right on your machine.

Freezer Vending Machine
One of Dropfoods' newest developments is the introduction of freezer vending machines. This Dropfoods vending machine has fridges inside and can keep the temperature as low as -18 ℃. Therefore, businesses can conveniently sell cold and frozen foods such as ice cream and fresh foods.
The freezer vending machine provides a different, modern convenience and helps businesses reduce costs and resources in operation.


The outstanding features and advantages help Dropfoods become experts and pioneers in the vending machine business.

Dropfoods is confident to be an expert and a pioneer in the vending machine business. With its outstanding features, Dropfoods makes the difference in the Vietnamese market.
The release of the Dropfoods App supports customers to buy products at the machine more conveniently. After downloading the application, users only need to register with their name and phone number to purchase products at the machine without the need for using cash.
Mobile top-up is the most prominent feature of Dropfoods' machines. Customers can top-up their phone credits anytime directly at the vending machines or through the Dropfoods App.
With a professional technical team, Dropfoods has built its own data management software. When users buy or interact at the machines, the data is automatically collected and managed. Therefore, it is very convenient for businesses to manage sales, goods and advertisements right on Dropfoods vending machines.
Dropfoods conveniently supports a variety of payment methods for users: Cash, including dispensing change, Dropfoods App and E-wallets: Grab, Moca, VNPAY, AirPay and any E-wallet that the company wants to add to the device.
With an experienced and professional team, Dropfoods is committed to smooth and efficient operation, 24 hours a day and 365 days a year. Dropfoods' services include but are not limited to free machine maintenance services, consultation and installation, filling goods into the machine and customer care. Especially, if your business is lacking a technical team or a shortage of product supply, Dropfoods will support you anytime, anywhere.

Dropfoods vending machines offer businesses a quick and convenient solution while giving users a great experience. With 3 modern models, equipped with outstanding features, we are confident to meet all your needs.