Vending Machine 49"
The 49'' LCD touch screen with Full HD resolution, providing a great advertising experience. It is perfect for boosting brand and product recognition campaigns.
Specifications
| | | |
| --- | --- | --- |
| | Products | 250 products |
| | Cooling Temperature | 4-25℃ |
| | Weight | 230kg |
| | Size | 1009mm x 892mm x 1933mm |
| | AC/DC | 200V- 50Hz/17A |
| | Wattage | 510W |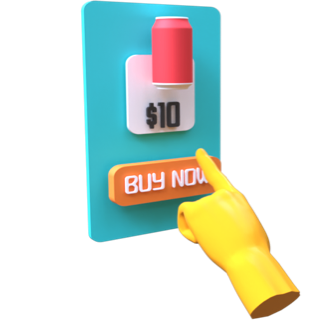 LCD Touch Screen
The 49" LCD touch screen occupies the entire front of the vending machine, providing customers an easier and more intuitive experience of modern shopping style. With the large screen size, the machine optimizes the ability to promote investor's brand image effectively.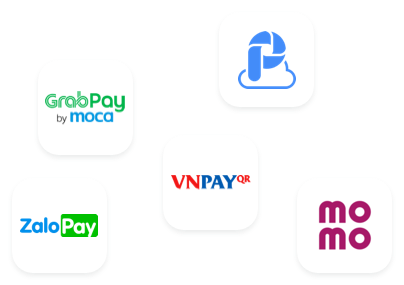 e-Wallet Integration
Easy and quick payments with a variety of E-wallets, such as Grabpay by MOCA, VNPAY, and AirPay integrated into the vending machine system.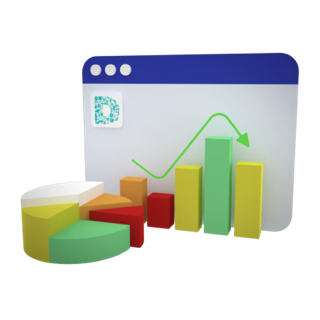 Centralized Data System
Manages sales, inventory, advertising and records technical problems as well as predicts maintenance intervals, all through a state-of-the-art data management system. Easy export of reports and charts helps the machine business manager save time and effort.
Effective outdoor advertising with 49 inch vending machine
The 49-inch smart vending machine provides customers with a wide range of items, such as snacks, beverages and essential personal products. The large 49-inch touch screen allows quick purchases and easy to interactions. The large screen is also a highlight that advertisers and marketers can use to their advantage.
The 49 inch screen for a perfect advertising campaign

The Dropfoods 49 inch vending machine holds up to 250 diverse products. The wide touch screen supports users in choosing products with clear information and sharp Full-HD images.
In addition to providing customers with convenient products, the 49 inch vending machine creates an excellent outdoor advertising (OOH) solution for entrepreneurs and brand marketers. Placed at strategic locations, the machines will bring great results for product branding. Your business can place ads on the machine to promote products, create recognition for your brand and reach many new customers. You can also let other businesses and brands rent ad placements on your vending machine and generate passive income from advertising.


Outstanding features of the Dropfood 49 inch vending machine

The 49 inch vending machine has a modern design, a large and responsive touch screen and are easy to use. Enterprises can place advertisements on the screen to make their OOH outdoor advertising more effective.
Dropfoods 49 inch machines have an integrated data management software. When users purchase or interact, the metrics will be recorded and managed. As a result, entrepreneurs who invest in Dropfoods machines can easily manage revenue and goods and check the cash flow effectively with visual reports and charts.
Dropfoods has developed the Dropfoods App to help customers to buy products at the machines more conveniently. After downloading the application, users only need to register with their name and phone number to be able to buy goods at the 49 inch vending machine without cash or easily save excess money in their Dropfoods account for later use.
Mobile top-up is one of the outstanding features of the 49-inch Dropfoods machine. Customers can top-up their phone credits at the vending machine or through the Dropfoods app at any time.
The Dropfoods 49-inch machines support a variety of convenient payment methods: Cash, including dispensing of change, Dropfoods App and E-wallets such as Grab, Moca, VNPAY, AirPay, and any E-wallet the business would like to add into the device.
Dropfoods services include but are not limited to free machine maintenance, consultation and installation, filling goods into the machine and customer care. If needed, Dropfoods will also assist you with product filling service or help you to find sources for F&B products supply.

The 49-inch Dropfoods vending machine is equipped with a large LCD touch screen and is easy quick to operate. Dropfoods always tries to provide business partners with the most optimal sales and brand advertising solutions.